How to view the table of contents of all articles?
Updated 5 months ago
Click here to view all the tutorial categories with the table of contents.
On that page, click/tap the icon at the top left to display the categories and articles structure, and click/tap the top right icon of each article page to see the chapters and sections.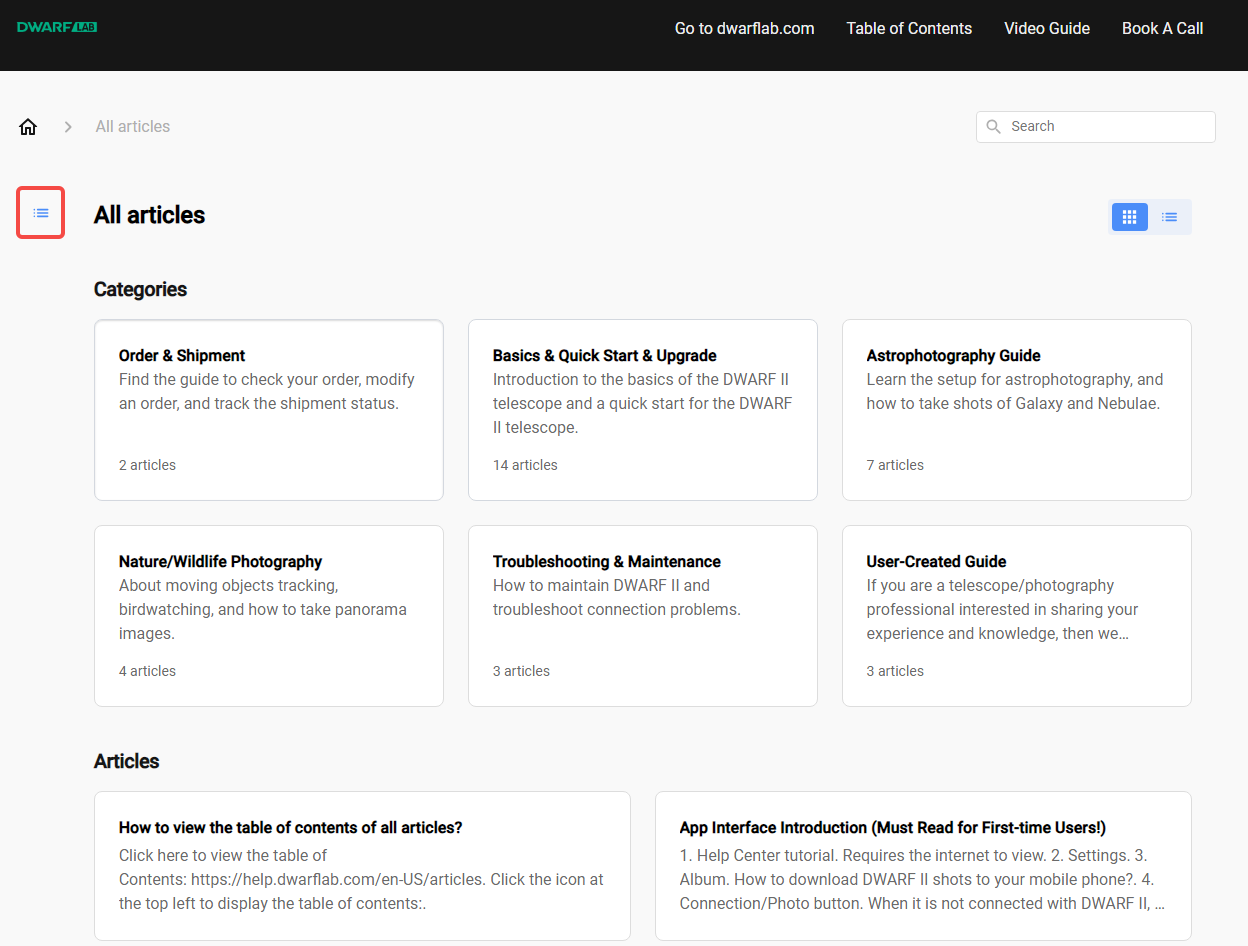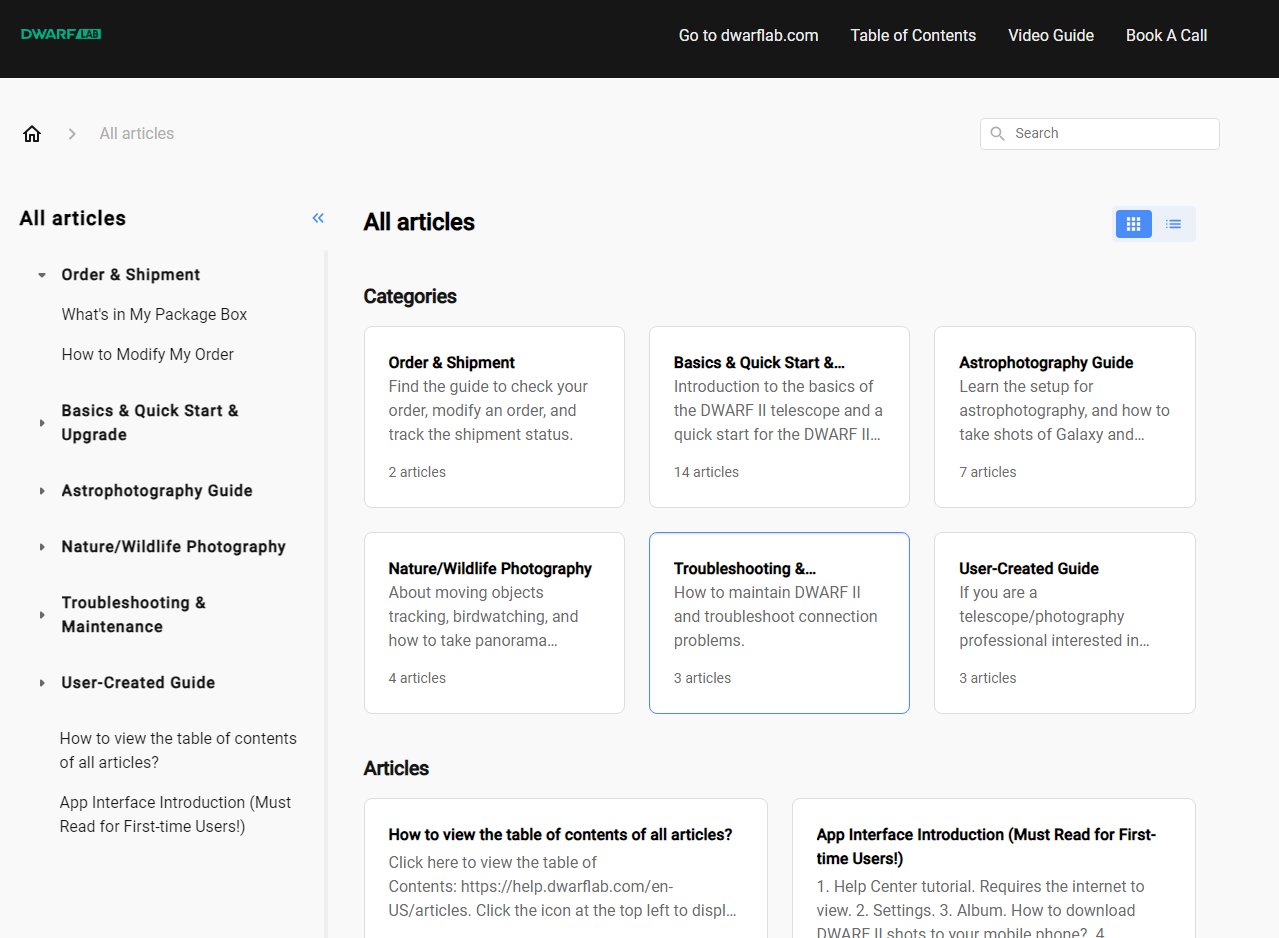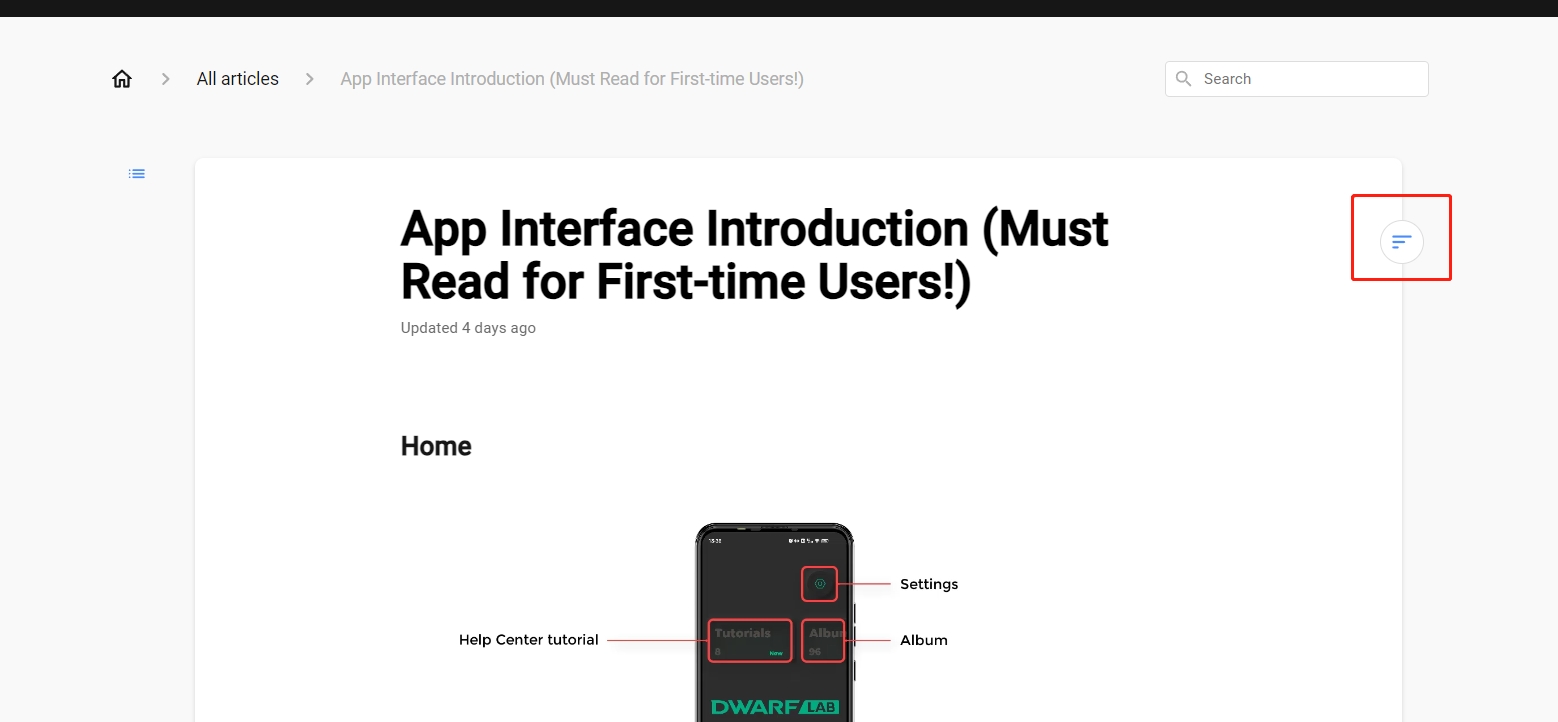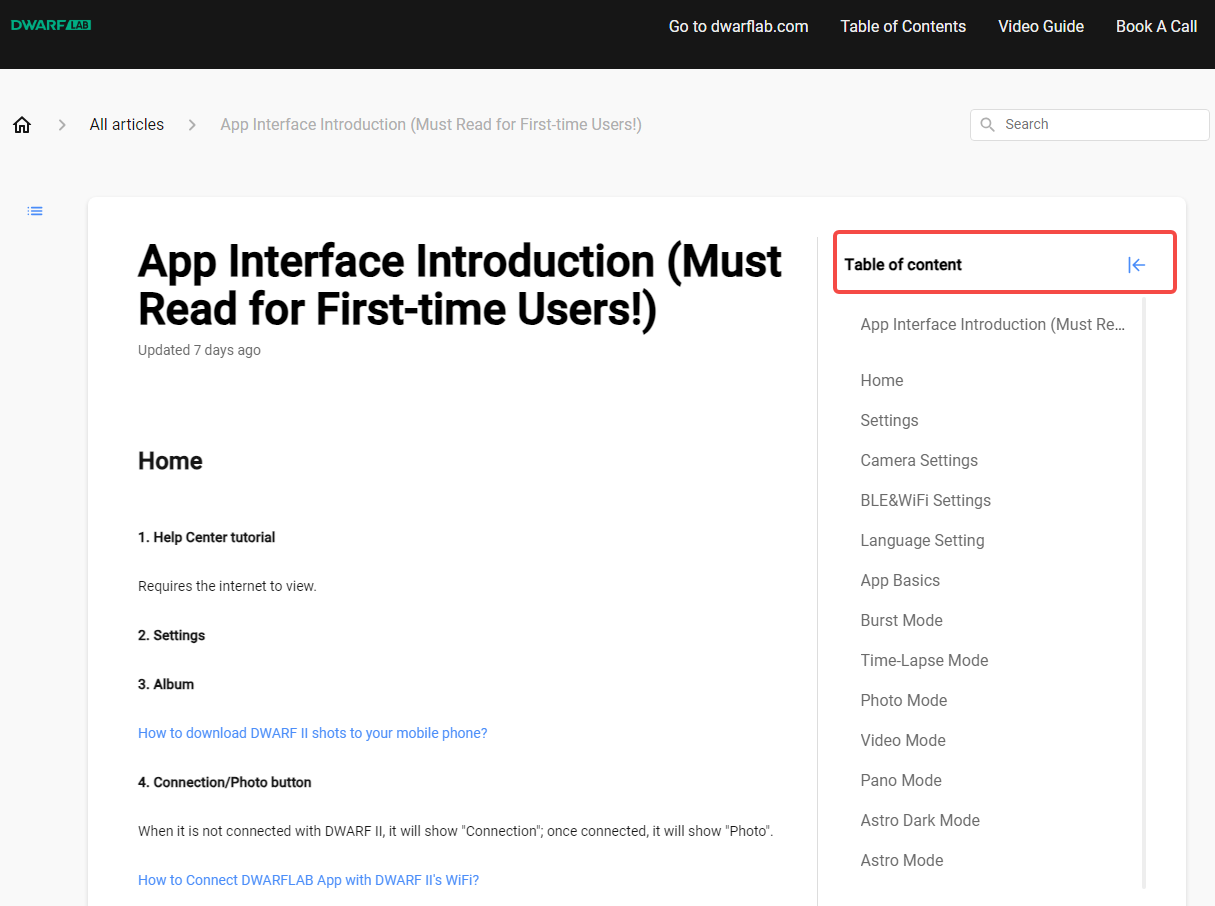 Was this article helpful?